It's the last weekend of June 2019 that the whole squad decided to have a tour in Zamboanga Del Norte to visit  its beautiful places. The whole squad composed of 10 members.
The package that we avail is the TIPID BUDGET PACKAGE for PHP 29K of Gloria's Fantasyland with an overnight stay at Dakak Park & Beach Resort.
We took the boat (medallion Shipping) from Cebu to Dipolog route on a weekend schedule. The boat fare is P800 and the travel time is 10 hours.. The boat travel is good and we are excited to disembark at 7am in the following day.
We boat arrived in Dapitan Port at 6am and we disembark at around 7am. A van is already waiting for us on the port. Since we did not have breakfast on the boat the first thing we did is having breakfast at Inato Restaurant in Dapitan. Our breakfast bill is just P1,100. Not bad for 10 persons with our tummy's full.This is not included in our package.
Let's now begin the P 29,000 package. The Tipid Budget Package (Overnight Stay In Dakak Park & Beach Resort for 10 persons
Day one: Morning
In the morning of our day one tour, we visited the Historical Rizal Shrine in Dapitan. This is the place where Dr. Jose Rizal was placed for his 4 year exiled. He purchased this 16 hectare property in Barangay and lived here during his exiled. You can find in this Shrine, Dr. Jose Rizal and works, other memorabilia, and replica of his three houses, and clinic. You can appreciate here, the mother nature as you can find more green scenery.
Rizal Shrine in Dapitan
From the Rizal Shrine, we went to Saint James the Greater Church. Saint James Church constructed by the Jesuits in 1871 and located in Dipolog-Oroquieta National Road, Dapitan City. Rizal always attend Mass every Sunday and his favorate spot is in a corner at the back of the Church.
Saint James Church
Our next stop is the Dapitan Sunset Boulevard a 1.6 kilometer stretch of shore from Sta Cruz Barangay Central to Purok Bularan Barangay Miputak. Friends, Lovers, Children and Families, usually go there and witness a sunset in a beach. A nice place to just sit around and unwind.
Dapitan Sunset Boulevard
Day one: Afternoon
Dapitan River Cruise, Dakak Park & Beach Resort
We start our afternoon tour on Dapitan River Cruise. Dapitan are known to have bright amber skies and shimmering waters and this we have noticed in our cruise. While cruising, a buffet-styled meal Lunch is served with us. Aside from enjoying the lunch, we also enjoyed the live music and the breathtaking forest views and water views we have passed by on our river cruise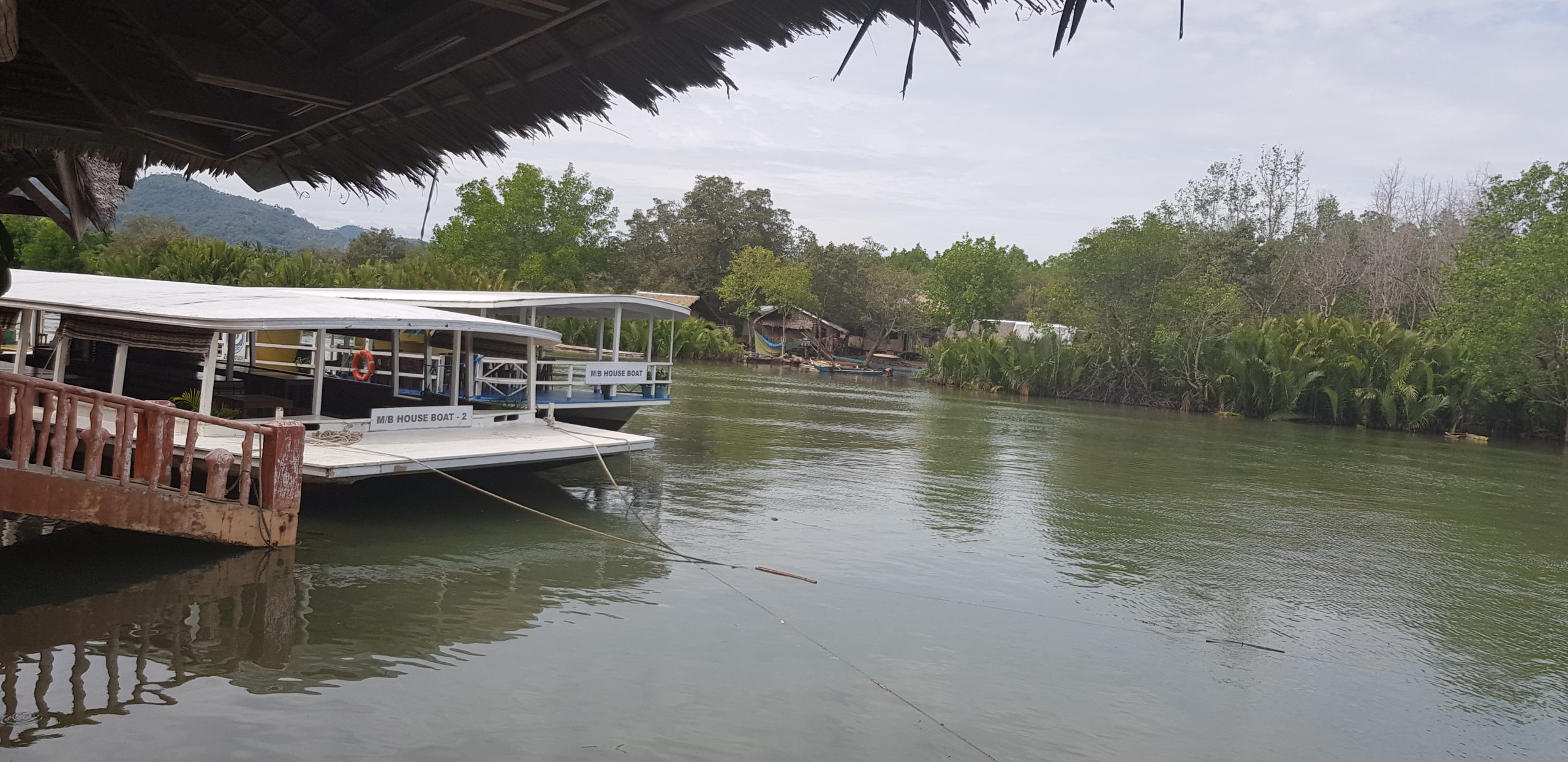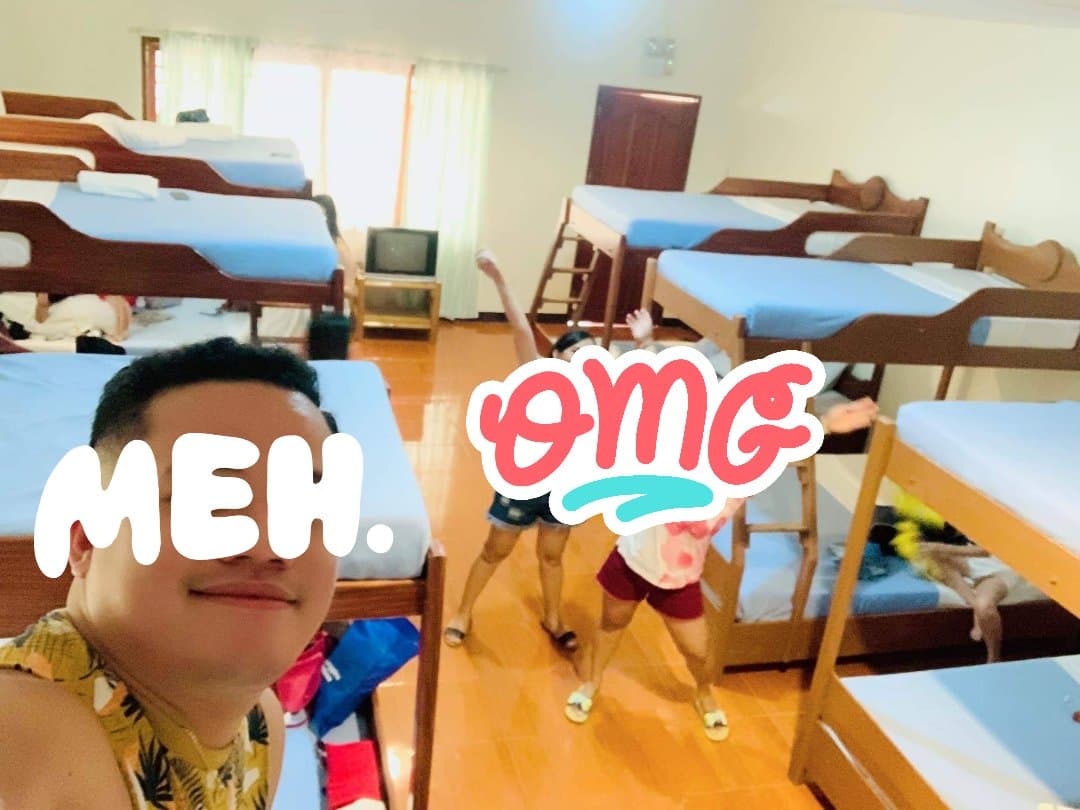 95748478_529341191306038_7081888681505587200_n
After our River Cruise we proceed directly to Dakak Park and Beach Resort for Checking In.
Dakak Park and Beach Resort give us welcome drinks and then guide us to our assigned room.
Included in our package is the Family Pavilion room. Family Pavilion Room is good for 12pax.
We stroll to the beauty of the Dakak Park and is so relaxing staying at the beach. The calmness of the water and the mother nature scenery on the other side. The Hotel compound is so big that we have to walk at least a kilo meter going to the beach. They have 3 pools to cater their customer. Water parks activities is available but we option to stroll around for our night activities.
Day one: Evening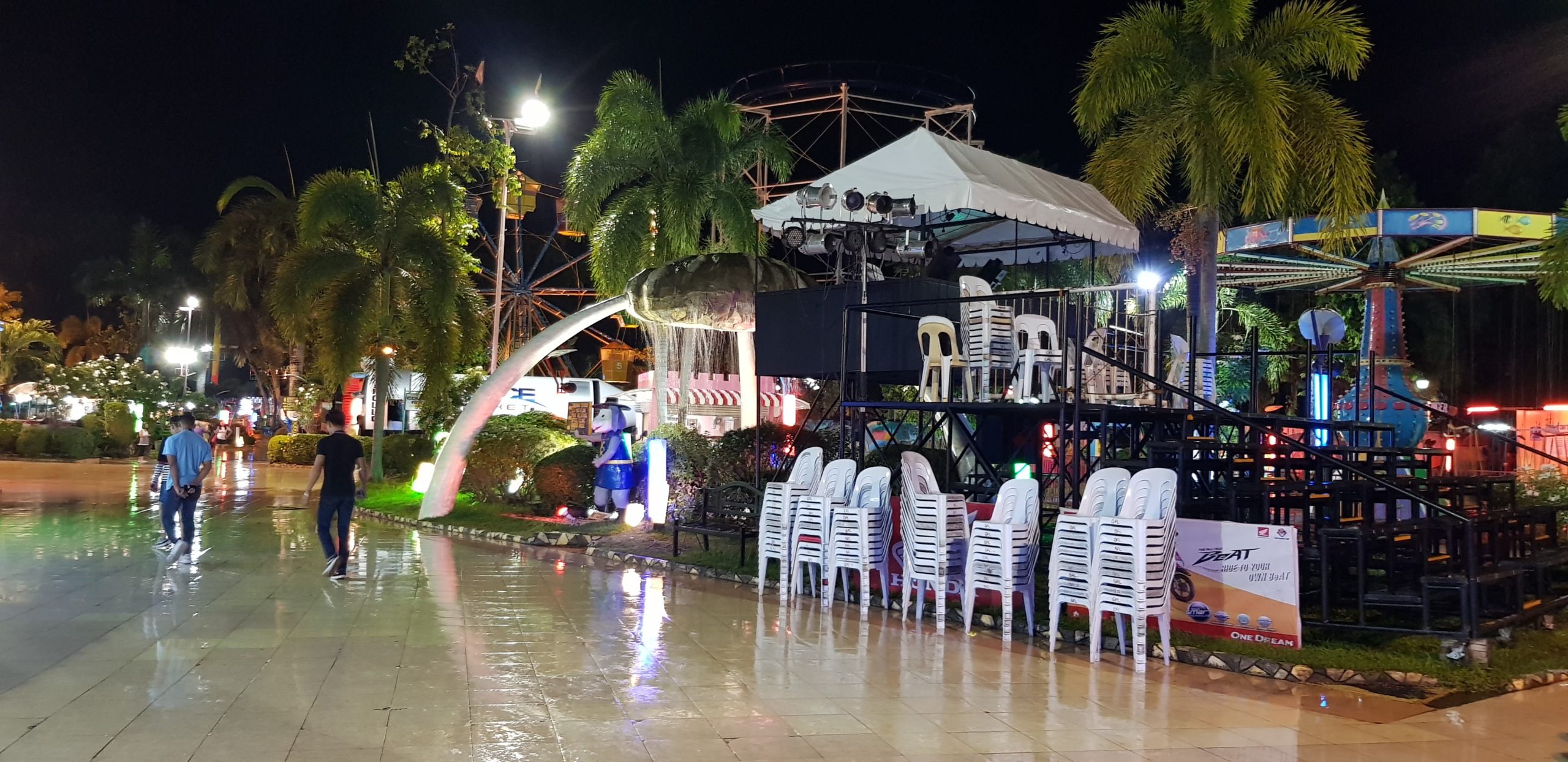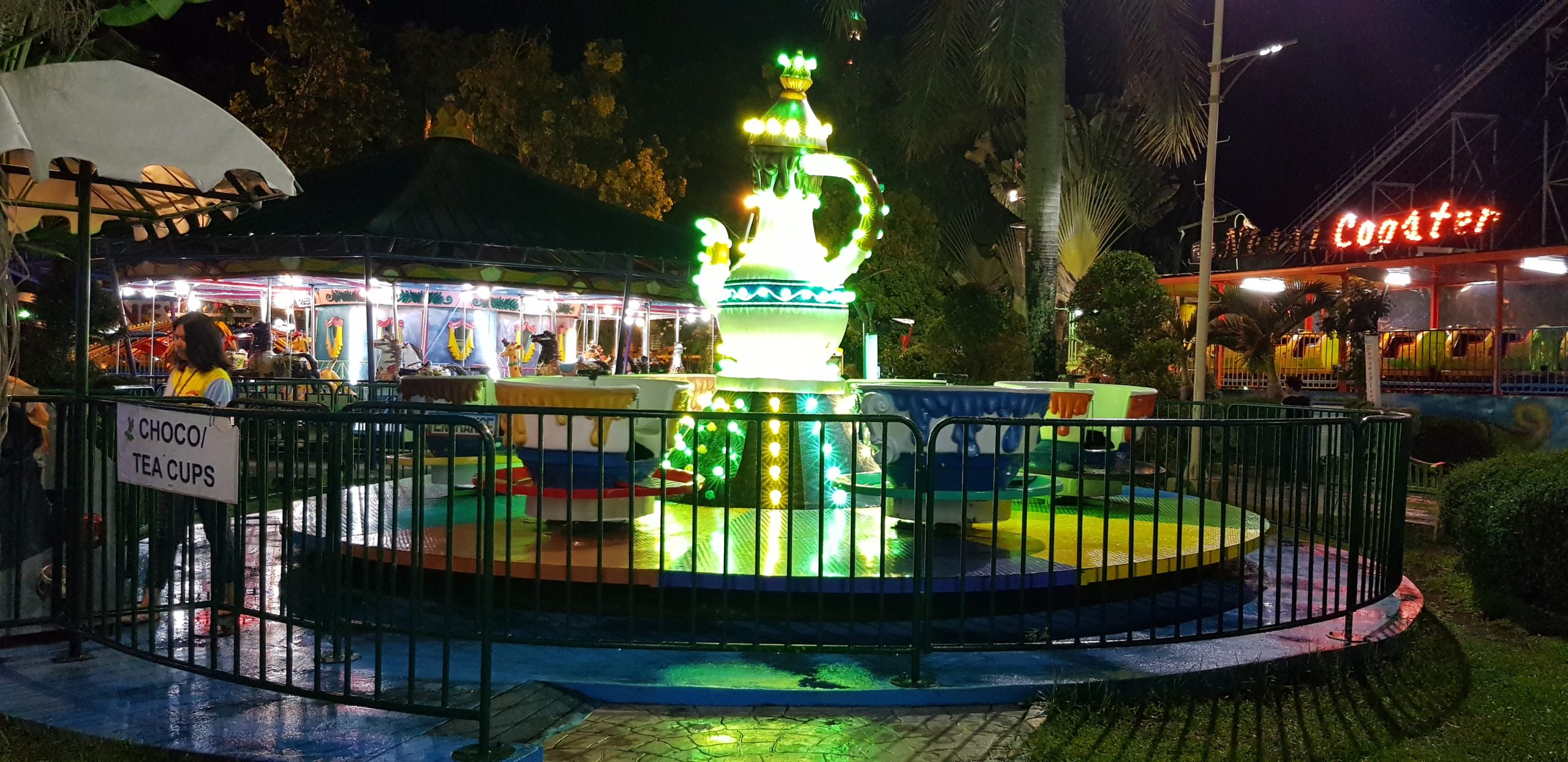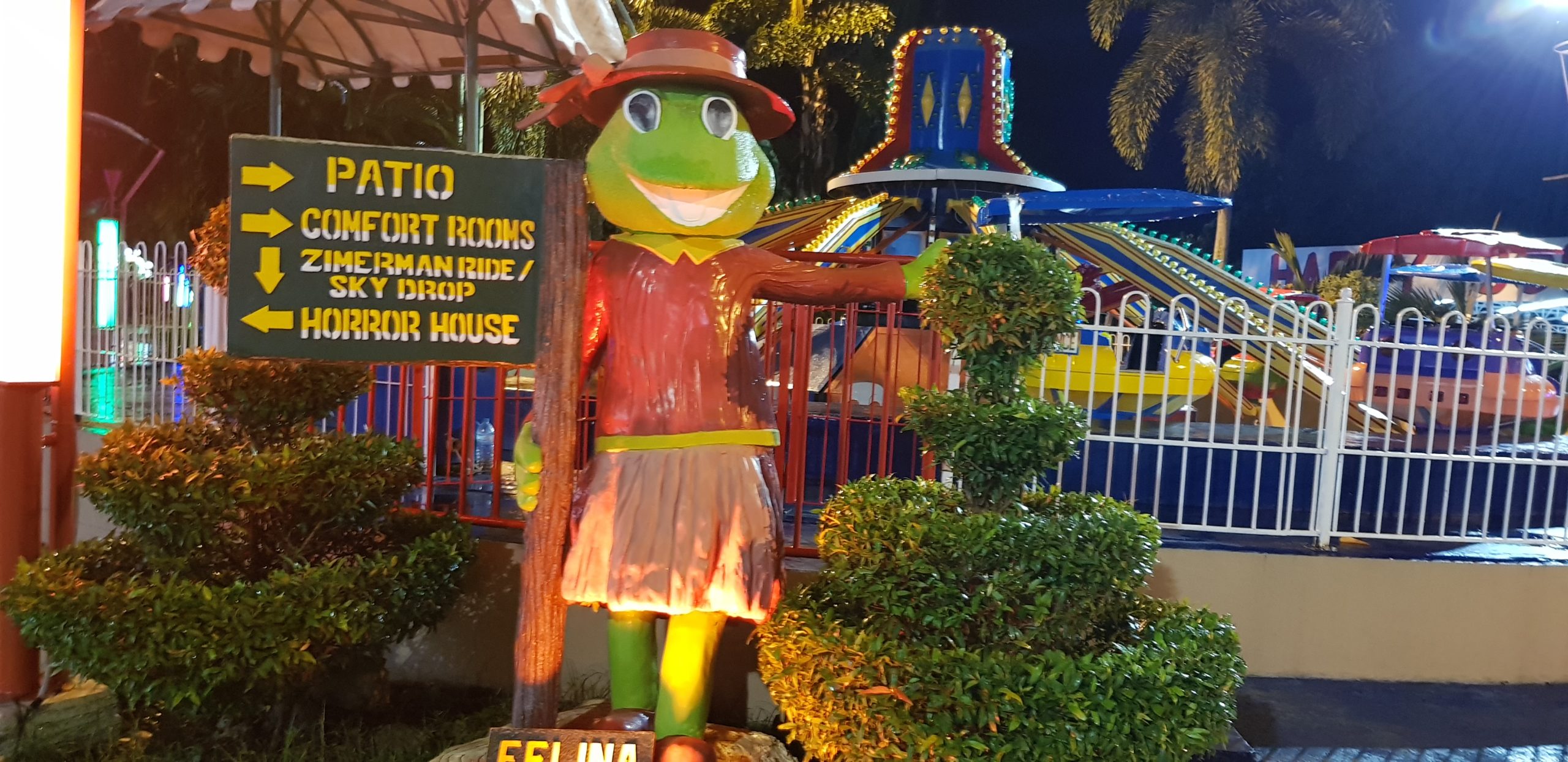 Around 5 pm our driver pick up us on the Dakak Park & Beach Resort and take us to Gloria's Fantasyland. Gloria's Fantasyland is a world-class amusement theme park and commercial center all in one. It is the pride of Mindanao and the biggest theme parks in the Philippines.
Gloria's Fantasyland is located on Sunset Boulevard, Dawo, Dapitan City and called Amusement park in the south. It has Amusement Parks, shopping sphere, Sovenirs Shops, Restaurant, live shows and entertainment, parades and fireworks.
Our first itinerary in Gloria's Fantasyland is to have our dinner.We have our dinner at Sugba-Sugba inside Gloria's Fantasy land. Since it's a BBQ dinner style, just expect all menu is Barbecued.
After dinner we have choose what rides were going to have. We have ride the following.
Carousel
Ferris Wheel
Bumper Cars
Sky Drop –
Apollo –
Horror House –
Bull Ride. –
5D Cinema
It's already 11pm when we get back to our hotel.
Day Two:
We just stay and Enjoy the Dakak Park and Beach Resort. Included in our package is the breakfast at their restaurant. AT 11am our driver pick up us and have a little tour to Owaon and after take us to the Dipolog Port for our boat schedule Dipolog to Cebu
TIPID BUDGET PACKAGE (Overnight) -(Minimum of 10 persons)
Inclusions
• Welcome drinks
• Roundtrip airport/wharf/resort transfers
• Historical tour to Rizal Shrine & other sites
• Visit Gloria de Dapitan leisure complex
• One (1) River Cruise with lunch
• One (1) Night accommodation at the Family Pavilion (Max. of 16-21 persons per room)
• Entrance and Unli rides ticket to Gloria's Fantasyland
• One (1) Set Breakfast and one (1) set dinner in Dakak
For more updates and information visit our FB Page: 2gocheaptravel.com