Boracay Island is located in Region VI the Western Visayas island-group. It is located off the northwest corner of Panay Island. The island is more or less seven kilo meter long and one kilometer wide with the total land area approximately of 10.5 square kilometers.The whole of Boracy Is;and is under the jurisdiction of the May of Aklan province Boracay has three barangay namely: Balabag, Manoc Manoc and the Yapak.
There are two famous beaches for serves as Primary tourism, for Boracay, The White beach and the Bulabog beach. These two beaches located opposites to each other. White beach faces West ward while the Bulabog Beach faces eastward. Aside from these Boracay has also other beaches.
The main Tourism beach is the White beach which is about four kilometer long and where resorts, hotels, lodging houses, restaurant and other tourism business can be found. This is divided by name station 1, 2, 3. This is the most visited beach of Boracay.
The other popular beach is the Bulabog beach, across the white beach. This beach is known as the Activity beach. Windsurfing and Kiteboarding can be found here.
Boracay's weather is generally divided into two seasons the Amihan season, which starts from October to May and the Habagat season which starts at. July until the remaining of the year.Amihan has a moderate temperature, little rainfall and the wind from the northeast. The habagat season is hot and humid weather with frequent rainfall and tropical storm usually occur in this season, and its wind comes from the west.
Getting There
To Caticlan's Airport
If you are in Manila, there is a plane that will take you directly to Caticlan Airport. Check with the Phillipine Airline, Cebu Pacific and Air Asia for its daily schedules, for Manila Caticlan Route.
Also in you are in Cebu , there is a plane that will take you directly to Caticlan Airport. Check with the Phillipine Airline, Cebu Pacific and Air Asia for its daily schedules, for Cebu to Caticlan.
From Caticlan's airport, proceed to Cagban Jetty Port. You have to ride motor banca to cross to Beautiful Boracay Island. Travel time in crossing to Boracay Island is just 10 minutes ride
To Kalibo's Airport
Another way in getting to Boracay Island is thru Kalibo Airport.
There is a plane from Manila and Cebu which has a route directly to Kalibo Airport. Check with the Phillipine Airline, Cebu Pacific and Air Asia for its daily schedules, bound to Kalibo
From Kalibo Airport pls proceed to in Caticlan, then to Cagban Jetty Port. There a lot of Van Buses that will take you to Caticlan, then to Cagban Jetty Ports. Travel time from Kalibo to Caticlan, Jetty Port is more or less 2 hour ride. Cagban Port serves as the primary sea transportation hub for passengers going into Boracay You have to ride motorbanca to cross to Beautiful Boracay Island' Motorbanca rides takes only 10 to 15 minute ride. Boracay also can be reached by land trip via Iloilo.
Things to do while in Boracay Island:
Island & Caves Hopping – Visit different islands surrounding Boracay. Price starts at P1500/boat good for 5 people. There are so many islands  and caves that you can visit while you are in Boracay, like Crocodile Island, Ilig Iligan Beach, Crystal Cove Island, Puka Beach and many others. Just organized a visit those islands.
Banana Boating – This is very common in any beach and still worth the fun every single time. Price starts at P350.
Stand Up Paddling  – Try to balance your body standing at the paddle with the waters always splashing at you.  .Price starts at P1000.
Strolling around the island.  You can easily stroll and walk  round the island in. There are many motorbike that can be hired and there you go, exploring the whole island. Don't forget to visit Willy's Rock on your strolling around the Island.
Sunset Sailing – Enjoy the breathtaking sunset in Boracay while riding the paraw (local  sailboat). Price starts at P1400/boat good for 5 people.
Get Henna Tattos – experience how it feels to get inked your body . Price varies with your choosen design
Visit and Shop in D'Mall – Shop with friends for assorted souvenirs offers by the island People. This is a shopping center of the island where you can find everything you need for your vacation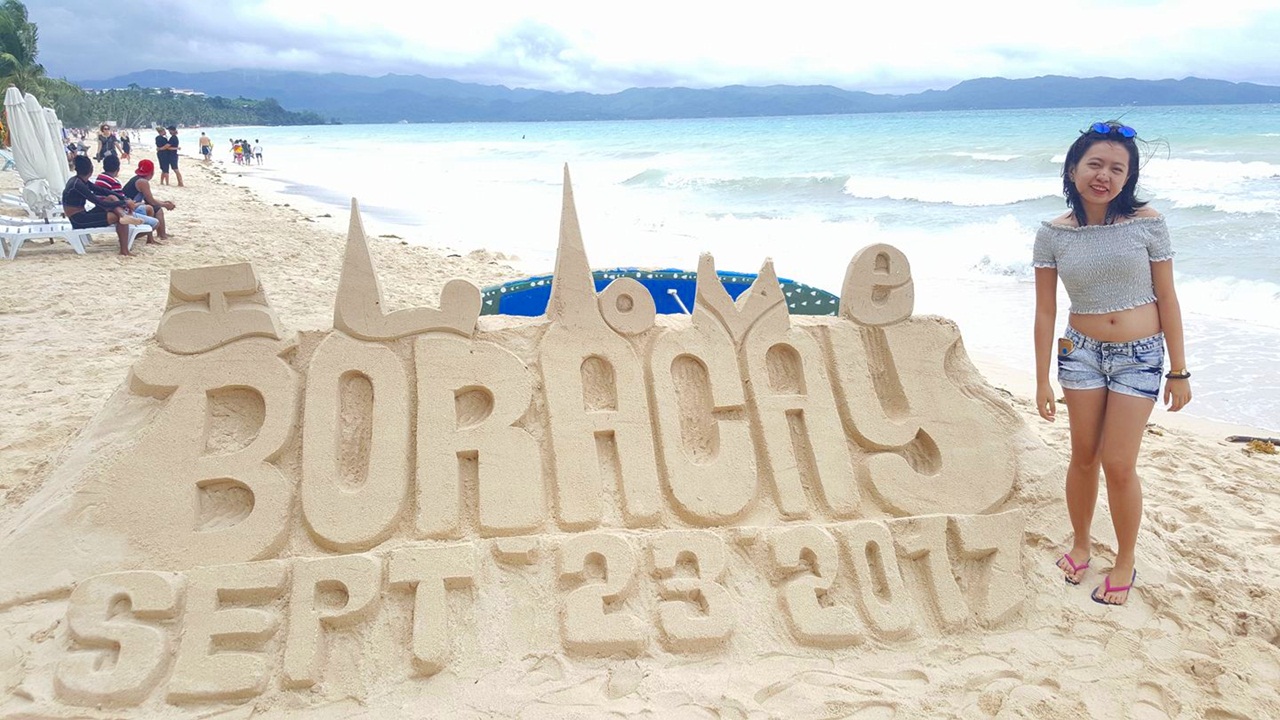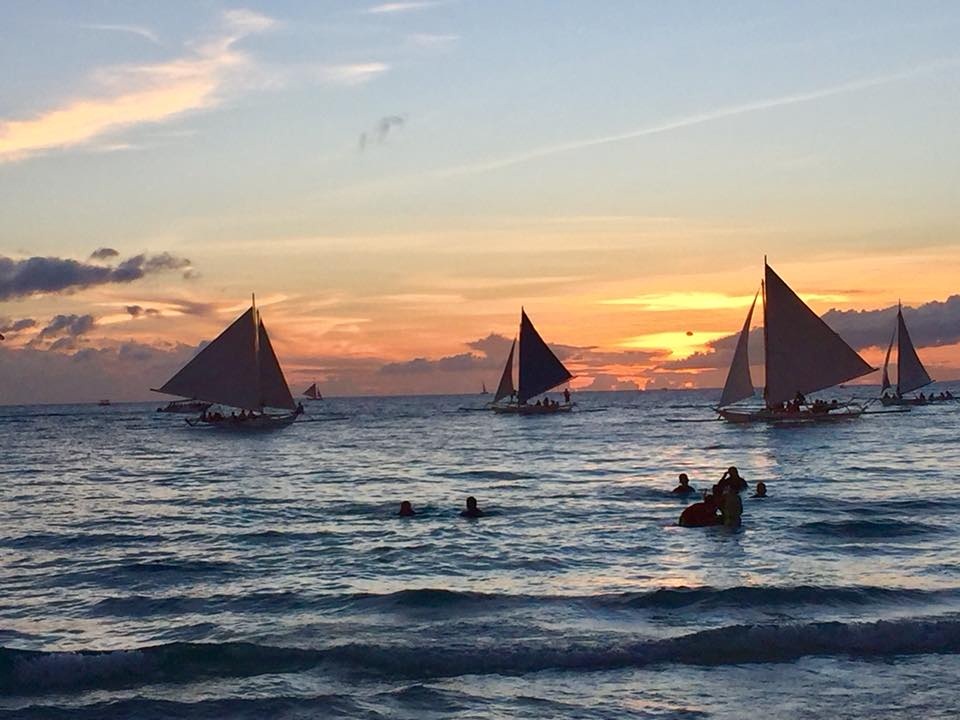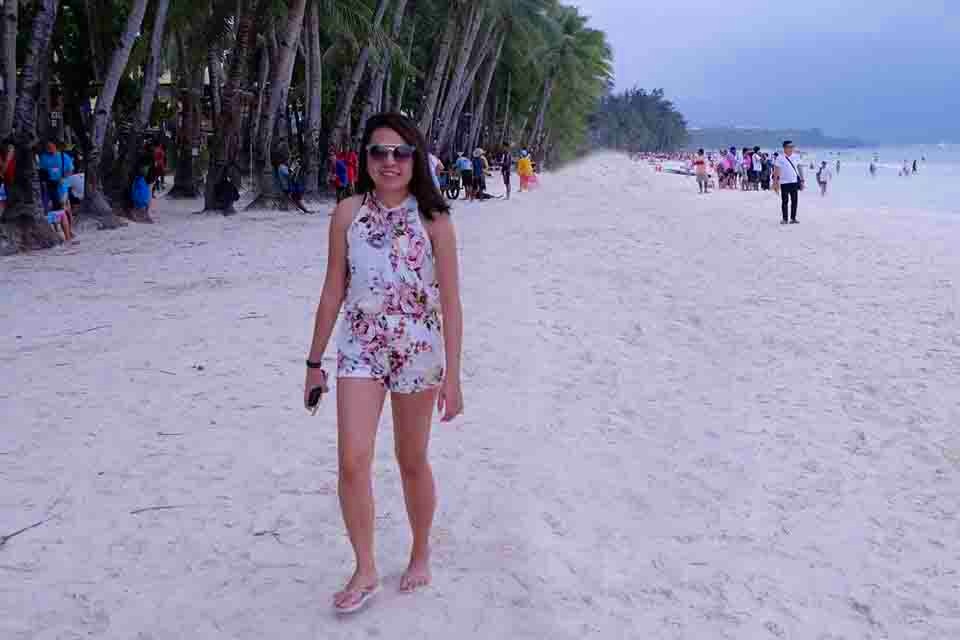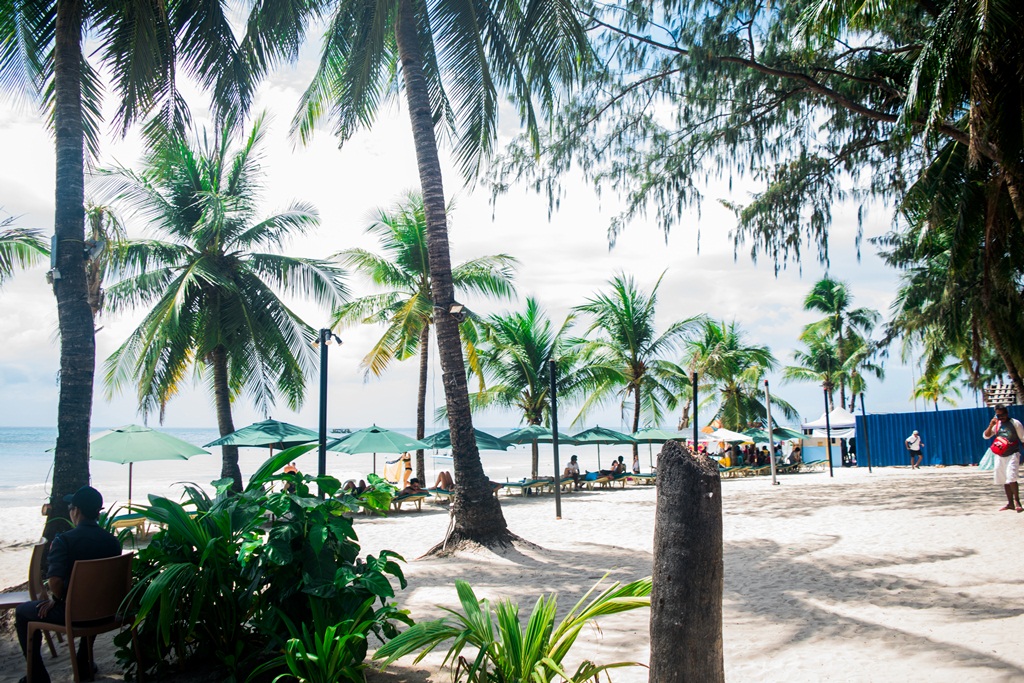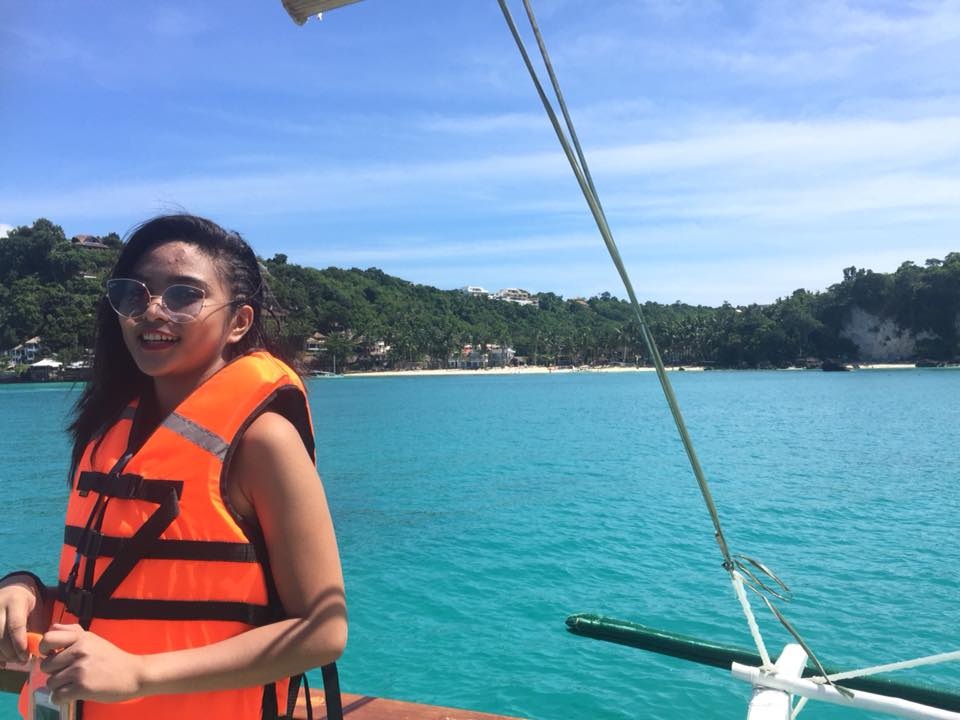 21993126_1882459681770631_2729288182790890560_o
23244108_10214822679664402_7277775541753322288_n
97030423_848609462312370_7720192487515488256_n
21765005_1781446318549654_5390223721616142956_n
Parasailing – Get a view of the whole island when you're on top in the air. Price starts at Php 2,500 per pax..
Cliff Diving – Overcome your fear of heights and plunge into the cool waters. This is the thing you can do when you go island hopping and visit Magic Island.
Massage in the Beach – Try to relax your muscles with a massage provided in the beachfront. Price starts @ P300.00
Boracay Helmet diving. – feels the thrill under the seawater.Price starts at P1000
Snorkeling and swimming. There are so many great spots for snorkeling spots around the island.
Stay In – while in Boracay Island
For a best accommodation please check the following website:
https://ph.hotels.com/ or https://www.agoda.com/ or www.trivago.com
Or if you may use this accommodation while in Boracay.
Henann Regency Resort and Spa Price start @ P 9,500
Henann Prime Beach Resort Price starts @ P 8,100
Boracay Mandarin Island Hotel Price starts @ 8,000.00
Astoria Boracay   Price starts @ P 7,878
Fairways & Bluewater Boracay, Price starts @ P 6,500.00
Savoy Hotel Boracay Newcoast– Price starts @ P 5,700
Le Soleil De Baoracy Hotel  – Price starts @ P 5,400
Estacio Uno – Boracay Lifestyle Resort – Price starts @ P 5,100
Boracay Summer Palace Resort  Price starts @ P 5,000
Boracay Midtown Hotel – Price starts @ P 4,800
Azalea Hotels & Residences Price starts @ P 4,300
For a budget Friendly accommodation traveler you may use this for your room accommodation:
La Isla Boracay Price starts @ P1,600
White Beach de Boracay – Price starts @ P 1,600
Boracay Backpackers Price starts @ P 1.100
Boracay Breeze Hotel – Price starts @ P 2,100
Alice in Wonderland Beach Hotel – Price starts @ P 2,600
Azzurro Di Boracay Price starts @ P2,700
Boracay Holiday Resort Price starts @ P 3,000.00
Boracay Haven Resort – Price starts @ P3,100
The Club Ten Beach Resort Boracay– Price starts @ P3,500
La Carmela de Boracay – Price starts @ P 3,600
Alta Vista de Boracay Hotel. Price starts @ P 3,800
Diamond Water Edge Resort Price starts @ 4.100